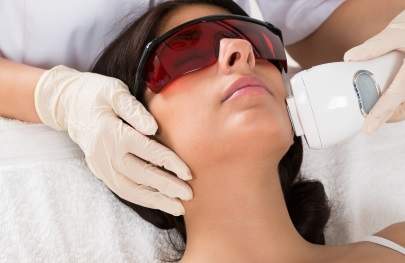 Hair removal lasers have been in use since 1997 and has been approved for "permanent hair reduction" in the United States by the Food and Drug Administration (FDA). Laser hair removal has become extremely popular because of its speed and efficiency.
A problem for men and women alike, hair reduction treatment is accomplished by the most up-to-date laser equipment available.
The laser pulses for a fraction of a second, just long enough to vaporize the pigment, disabling numerous follicles at a time, to eliminate or significantly impede the hairs' growth. The laser's "chilled tips" protect and cool the upper layers of the skin before, during and after each pulse while directing the laser energy to the root. The combination of skin cooling, laser frequency, and pulse durations allow for safe and effective treatment of all skin types and colors.
LASER HAIR REMOVAL PRICES
TREATMENT AREA
Upper Lip
Chin
Upper Lip & Chin
Beard Area (Man)
Underarms
Bikini Line
Brazilian
Back (Man)
Abdomen
Upper Legs
Lower Legs
Ears
Feet & Toes
Neck
Breast/Nipple Area
Chest
Forearms
COST/TREATMENT
$65
$65
$115
$250
$100
$75
$125
$275
$150
$225
$225
$75
$75
$100
$80
$150
$175
PACKAGE COST (5)
$260
$260
$460
$1000
$555
$300
$500
$1100
$600
$900
$900
$300
$300
$400
$400
$600
$700