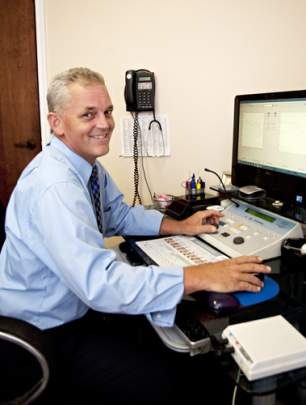 Monte Dotson, H.A.D.
Our director of hearing services, Monte Dotson, H.A.D. is a Florida Licensed Hearing Aid Dispenser with over 20 years' experience in the hearing industry. His expertise includes: hearing evaluations, Tinnitus management, hearing instrument selection and fittings, trouble shooting hard to fit patients and all aspects of ear mold. He is an active member of the Florida Society of Hearing Healthcare Professionals.
Monte's compassionate understanding for the impact of hearing loss, benefits patients through the proper selection of comfortable listening devices that will help improve clarity and the ability to hear and understand more clearly.