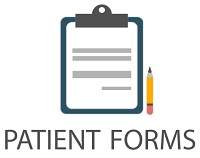 For your convenience, we have made a our patient forms available online.
If you are new to our practice, we encourage you to utilize our Online Patient Forms. Please print and fill it out to bring with you to your appointment. Click HERE to open the PDF document.
Filling these out prior to your visit will minimize the time you spend in the waiting room.