Hear Better, Live Better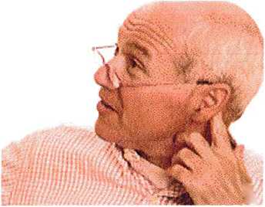 Did you know? Comprehensive hearing evaluations are always complimentary.
Together, we'll explore the latest and most sophisticated treatment options in hearing aids. We'll show you how to make the right choice when choosing a hearing aid that will be specifically tailored to your individual lifestyle needs.
Hearing Services at Hearing Healthcare, Inside Riverside Eye Center
Identification of Hearing Impairment to our patients
Comprehensive Hearing Evaluation
Comprehensive Audiogram
Cleaning and Wax Removal Services
Lifestyle Hearing Instrument Choices
Custom Fit Hearing Instruments
Programming of your Hearing Instruments
Battery Replacement/Sales
Repair and Maintenance of Hearing Instruments
Your hearing is vitally important to the quality of your life. Patients face many choices including which provider to trust when it comes to his, her, or a loved one's hearing and balance care.
Hearing Healthcare has the latest technology of Hearing Aids in the industry. We can also assist in the battery replacement of your existing hearing aids.
Call our office to schedule your complete hearing evaluation today!